Be in control of your own web development with our Squarespace Training
What is Squarespace?
Squarespace is a website builder that uses pre-designed templates. For customers who would rather build a website using pre-designed themes, this can be an ideal option. We appreciate that this has its advantages for businesses and we have developed our business to accommodate this market. Using a website builder for web development is a good choice for businesses looking to keep web design in-house. If you like the idea of taking responsibility for website development, contact us for Squarespace training.
Our Squarespace Training
We appreciate that there are times when customers like to build and maintain their own websites. For instance, you employ a school leaver to take on some tedious tasks while they learn about your business. These tasks are fundamental to your business but you need to spice up their role to keep it interesting. Knowing this person has been brought up with technology, you have an inkling they might be natural to web development. Undoubtedly, this happens to businesses frequently and we have developed our business to help train your team. Feel free to get in touch with any questions about Squarespace Training.
Squarespace Training Benefits
While it may be true that your staff can train themselves in their own time, consider our Squarespace training. We provide you with a trainer with whom you can ask questions and will respond to your learning needs. It is rare to find material on the internet that is interactive and tells you everything you need to know. Often, we spend a lot of time watching and reading different sources of information and piecing the puzzle together. Our Squarespace Training puts everything together for you, in the same place and in the best order for learning. Additionally, if you are training an employee, they are bound to notice the effort you've made with external training. If you are looking for Squarespace training, do not hesitate to contact us.
Looking to be your own web designer? Would you like the ability to update your own website? We will train you.
Reasons to use Squarespace for Web Development
Data Migration
You have the ability to migrate your data over from a pre-existing WordPress website onto your Squarespace website.
Update Assistance
Unlike open-source website builders, which require you to be on the pulse of plugin updates - Squarespace controls its own updates.
User-Friendly
With our training, you can be your own website developer with confidence.
Security
Squarespace manages its own security, unlike open-source website builders which rely on your knowledge of the web.
Trendy Templates
Great design templates, providing you with more time available to work on content for webpages.
SEO Features
Built-in SEO features that will help your website rank on the search engines.
McGinn and Dolphin for Squarespace Training
Tailored Approach
If you would like to invest in quality Squarespace Training for yourself or your employees, we have the perfect solution. We tailor our training approach individually for each client. Everyone has different styles of learning and if you know yours, feel free to contact us and explain. Bear in mind that watching videos on the internet rarely has a one-stop solution for learning. Also, it is hard to find the perfect content without spending hours either watching or reading the wrong information beforehand. This is where the quality of our services comes into play. We believe it's important to deliver both quality training and excellent customer service. Being suitably trained, with individual attention, opens up many opportunities. Contact us today for Squarespace Training.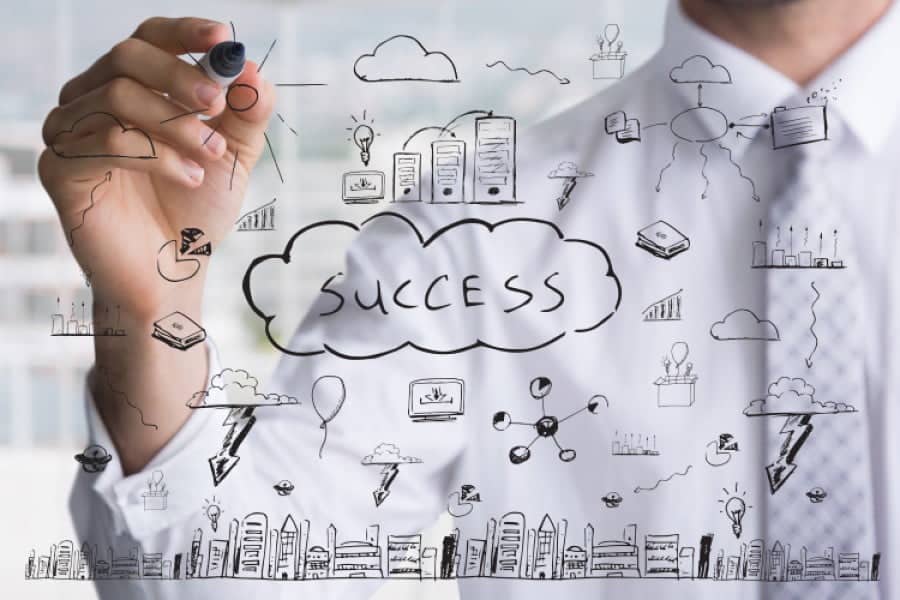 Experienced Web Developers
With over a decade worth of web development experience, we can set you on the right path to success. If you are looking for Squarespace Training, it is always worth learning from experienced web developers. Not only do you get to understand the Squarespace application, but you see the viewpoint of the web developer. Another benefit of our Squarespace Training is the investment perception from the trainee. We have noticed an uplift in confidence all around. Our trainees are not only grateful for our time but they are grateful to their employers for the training investment. You will be surprised how training investment can build confidence and improve job satisfaction for team members.
Squarespace Training or Outsourced Web Design?
The reason why we offer both services at McGinn and Dolphin is because they both work well. Squarespace Training is beneficial, on the condition that you have the time available and want control of web development. On the other hand, you might not have the time to be updating website content in a few months. By comparison, you might find outsourcing Web Design to McGinn and Dolphin the better option. We will leave you to make this decision, every company works differently depending on its strategy and industry. If at any point you would like our advice based on our experience, we will explain both options. However, we do not discourage you from taking control of your own web development if this is your goal. Instead, we will provide you with experienced tuition and give you the confidence to be your own Web Developer.
Life After Squarespace Training
Our trainees go on to take full ownership of their web development. Learning new skills is great. Also, having the freedom to update your site when you want and how you want is great too. We also realise markets and businesses can rapidly change due to natural progression or other factors. You might have momentum for a number of years after the training but circumstances have changed. In this situation, nothing stops you from coming back for more training, or on the other hand, website maintenance. We can either train other members of staff or be your web developer. Some of the best businesses are those that are flexible to adapt to changes in their business or markets. Don't be afraid to come back to us!
If you would like to learn more about how we can teach you web development skills, contact us for more information.
We typically provide training remotely but this is not a limitation. Our training can be carried out in person if face-to-face training is preferred. We accept that some people might learn better with training face-to-face training. When enquiring, mention your interest in face-to-face training and we can cost in our travel expenses if required.
For 90 minutes we charge £150, per person (+VAT). Contact us if you have any questions relating to the prices or the training. We will discuss the Squarespace Training with you to see if this is a good option for you.
We would need to understand the group size and understand your business a little bit. Our training is adaptable to groups but we prefer to access this on a case-by-case basis.