Web Development Training For Businesses
Build and maintain your own websites with our web development training for businesses
Our services include web development training for businesses. If you have your own business and you want to be in control of your website development, contact us.
Squarespace Web Development Training For Businesses
There are times when to outsource web development to a professional and there are times when to bring this in-house. If you have the time and resources to train somebody up, we provide web development training for businesses. For example, you may own a business and your team is not always busy supporting customers. Maybe you're not an e-commerce business but you still want a basic website for an online presence. Or, you're in the service industry and you just want a simple website that you control. The service industry can benefit greatly from regular social media posts with website links, showing example services. It is great to be able to take pictures at that moment and show off your work to potential customers. Maybe you don't want to pay a company to do this when you have the time to do this yourself.
Looking to manage your own website?
Would you like the ability to update your own website? We will train you.
Teach Yourself
vs
Our Web Development Training For Businesses
Are you wondering if you can teach yourself?
Firstly, it's rare to find interactive material where you can ask questions and find out everything you need to know. When people go down this route they can be overwhelmed with material and waste a lot of time. Our web development training for businesses will be a single source of information. Additionally, the learning material will be ordered correctly for the best learning experience.
Are you hoping one of your team can find the time to learn?
Secondly, if the training is for someone else, they might feel pressure to learn or resent any lack of support. When we provide web development training for businesses, we notice that our trainees respond well to training. There's something about dedicated training that uplifts people. A lot of this comes down to the feeling of receiving a quality investment. If you have invested formal training into a team member, they will appreciate your investment.
Squarespace Web Development For Businesses
There are a few reasons why Squarespace is the perfect tool for businesses looking to keep web development in-house. Firstly, if you don't have the time to play around designing pages from scratch, this tool has great templates. Or, on the other hand, you have time but you're better at picking out styles rather than creating them. There are many great themes in Squarespace that will enable you to have a really attractive website. For more information, contact us today.
Squarespace For Businesses
Pick a design
Simply choose a design that looks great and use the time saved to update your site with text and images.
Website Ranking
Squarespace provides features that help with website rankings on search engines.
Platform Updates
Squarespace manages its own security and controls its own updates.
Our Web Development Training For Businesses
Experienced Web Development Training For Businesses
To be confident and capable of website development it pays to have training in the long run. We have more than a decade worth of web development experience, which is great for setting up new developers. You will be surprised how training investments build confidence and improve job satisfaction for team members. Our trainees are not only grateful for our time but they are grateful to their employers for the training investment.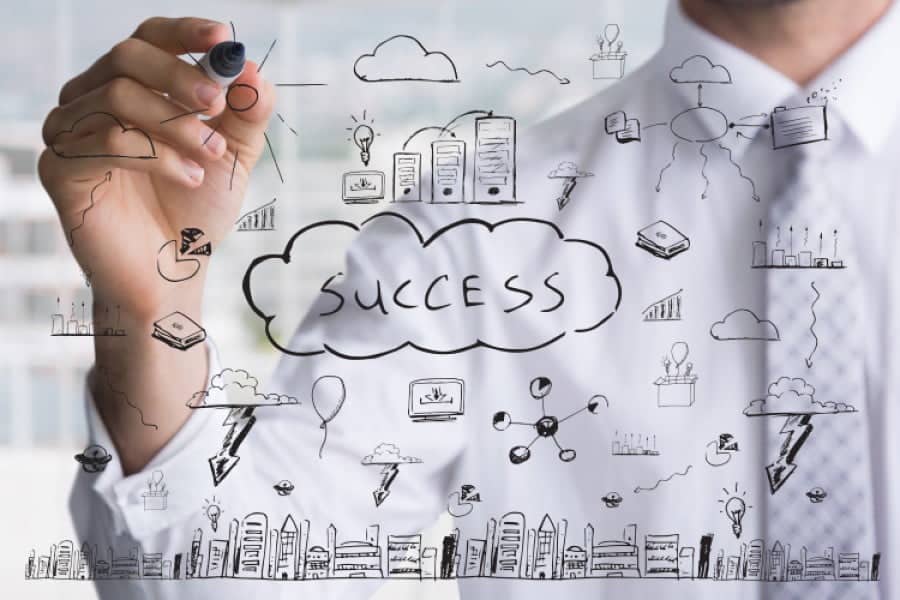 Squarespace Training or Outsourced Web Design?
The two main variables to consider here are time and requirements. Firstly, when dedicating time to web development you need to look at the time available now and in the future. If you have time available to add content to your website in 6 months' time then great. Otherwise, either consider outsourcing the web development or ask us to modify your Squarespace Website with content. If you're struggling for time, we can build you a website from scratch. Or we can take over the website that you built with our training. Secondly, going back to the example of having a website for your business in the service industry. You may benefit from our training if you have businesses such as trades, logistics, hospitality, fitness, media, or entertainment. With these businesses, you can be happy with your own website that provides you with an online presence and receives leads.
Quality Web Development Training
Looking to take control of the web development for your business? If you would like the ability to build and update your own website, we can train you.
Web Development Training For Businesses FAQ
For 90 minutes we charge £150, per person (+VAT). If you have any questions relating to our training programs contact us today.
Although we tend to carry out training remotely, this is not set in stone. If required, training can be face-to-face and the expenses can just be costed into the training accordingly. The best way to go about this is to contact us and we can discuss the best option for you.
Our training is adaptable to groups but we prefer to access this on a case-by-case basis. For instance, we would need to understand the group size and the requirement.